Bifocal lenses are eyeglasses designed for presbyopic people who need both near and far vision. Different from single vision lenses, bifocals have two sections, the upper part of the lens is used for far distance and the lower half of the lenses helps in reading or doing other close work.
---
Flat-Top • Curve-Top • Kry-Top • Young Bifocal
SWISSCOAT offers 4 kinds of bifocal lenses for people needing different prescriptions for distance and near.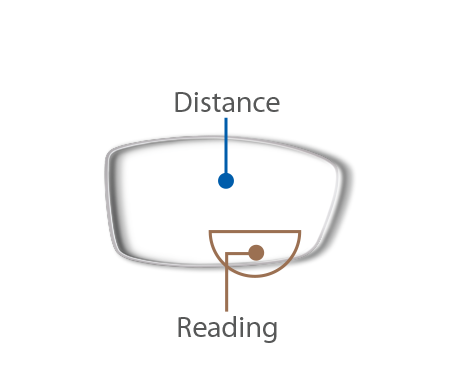 Flat-Top
Curve-Top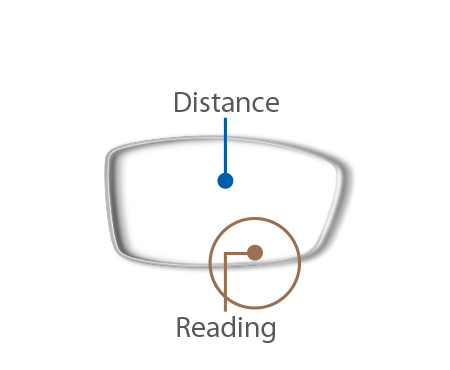 Kry-Top
Young Bifocal
Digital Seamless
Aesthetics and comfort in the new generation of bifocals, SWISSCOAT is offering a digital bifocal solution with 2 areas of vision for far and near vision respectively and a smooth and invisible transition area.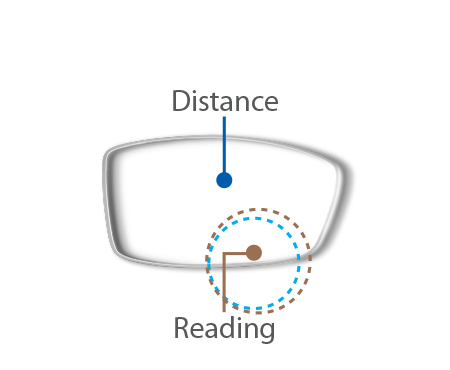 Digital Seamless

Personalized Lens
Personalized lens considering the position of wear

Aesthetics
Improved aesthetics as it eliminates the visible dividing line

Visual Comfort
Minimized image jump
ADVANTAGES
• Extended near and intermediate vision zone • Available in various indexes and lens material
FITTING TIPS
• Fitting cross: Center point of engraving axis • Minimum vertical frame size: 26mm • Fitting height: 16mm • Minimum 10mm from the fitting cross to the top of the inner frame • Ordering with progressive prescription