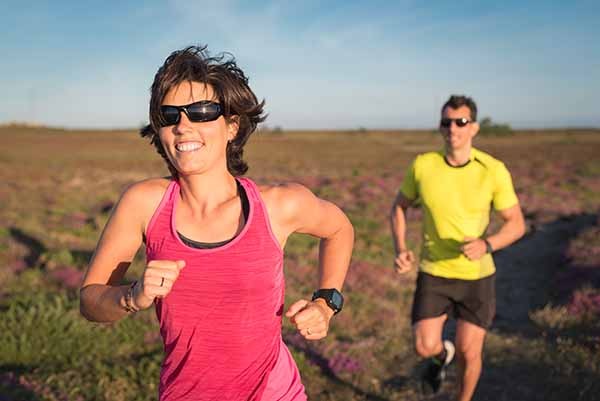 Running/Cycling essentials
SWISSCOAT NXT MAX Speed lens is designed especially for purpose of running and cycling. It is scientifically tuned to block high-frequency light to best safeguard your comfort, performance, and vision health. As an athlete, you are prepared to overcome all adversity, and having the best equipment enables complete concentration without environmental distractions. SWISSCOAT offers both running lens and cycling lens that effectively block harmful UV rays while safeguarding your eyes from dust, sand and other distracting elements.
SWISSCOAT comprehensive protection
Speed ahead without fear of losing your focus. SWISSCOAT NXT MAX Speed lens is powered by Light Transition Technology that offers superior optical clarity by dynamically responding to the changing light conditions, giving you the optimal visual comfort. Whether you are looking for regular sun lenses or Rx sun lenses, SWISSCOAT NXT MAX Speed is the perfect fit for your delicate eyes. Anti-reflective coating, hydrophobic coating and mirror coating all add to the superior optical experience and provide perfect finish to the lens that both guards and supports you.
---
SWISSCOAT lenses provide unprecedented clarity of vision wherever you look.