SWISSCOAT assures the best quality single vision lens to the market, we offer all indexes and guarantee visual comfort and clarity.
---
SoloTECH
Single vision lens by SoloTECH technology from SWISSCOAT is the highest visual quality in Single Vision lens and always manufactured using the premium material in the market, with wide selection of choice of index from 1.5 to 1.74 depending on your individual requirement. We guarantee you the excellent visual quality for demanding users of single vision lenses.
Exclusive surface optimization applied to SoloTECH design allows the highest level of visual acuity in all directions of gaze.
SoloTECH Mono - Individual
Personalization adapting the lens to any wearer expectation.

Visual Acuity

The hightest level of visual acuity

Personalized Lens

Personalized lens considering the real position of wearer

Frames

Adaptable to all types of frames

Aesthetics

Maximum optimization of thicknesses in positive lenses

Sports

Available for Sport frames
SoloTECH TM - Specialty Lens
A pair of lenses to solve the problem of looking far and near
High myopia or aphakia patients have very high diopter, ordinary lenses can not meet the demand, SWISSCOAT can provide special customized services.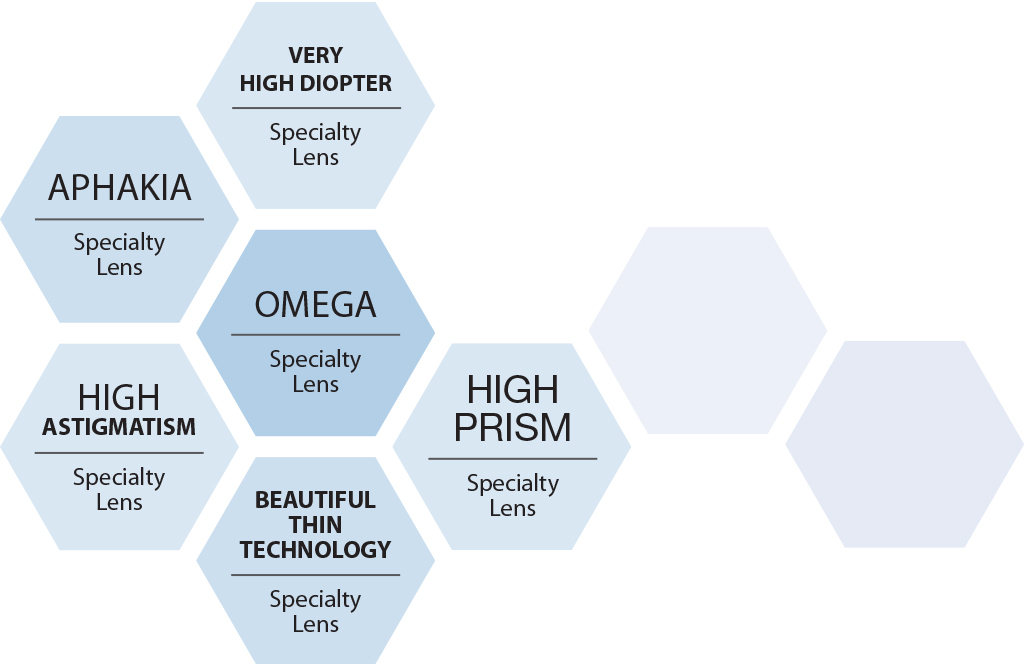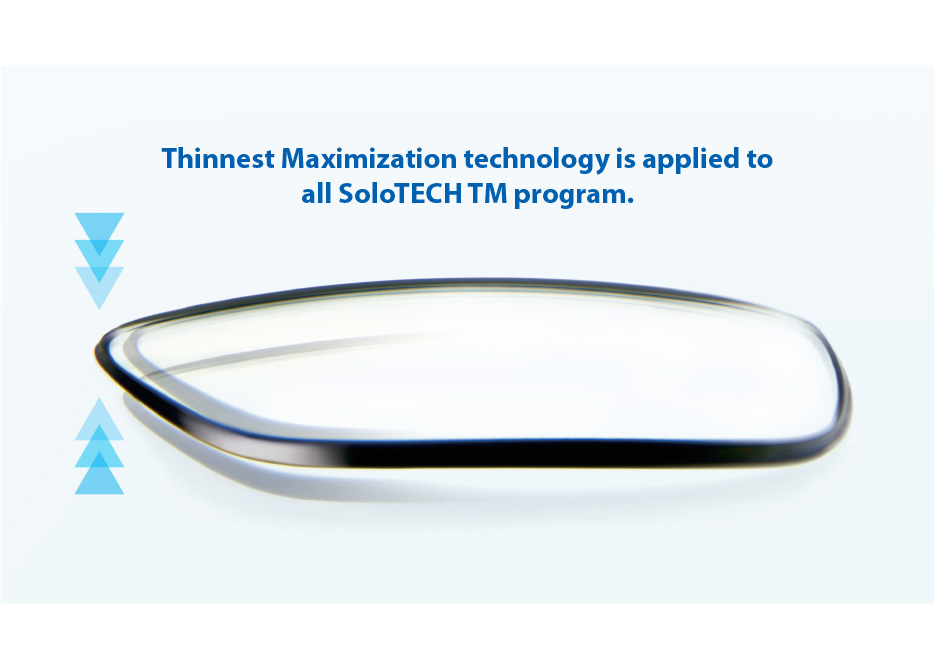 Patients with high hyperopia or aphakia have very high diopter, and the lenses needed are usually very thick and heavy, which greatly affects the correction and appearance.
SWISSCOAT adopt the principle of reducing the diameter of lenses, which can reduce the thickness and weight of lenses as much as possible under the premise of guaranteeing the diopter.

SoloTECH TM is a process developed to minimized the thickness and weight of lenses, it reduces the thickness with a gradual change in curvature, giving as a result a thinner lens in the edge for minus lenses and thinner in the center for plus lenses.
Optical Area
Optical area is a zone where the optical quality is optimum. SoloTECH TM effect saves this area for optical vision and modifies the curvature of the lens outside the saved zone to reduce thickness.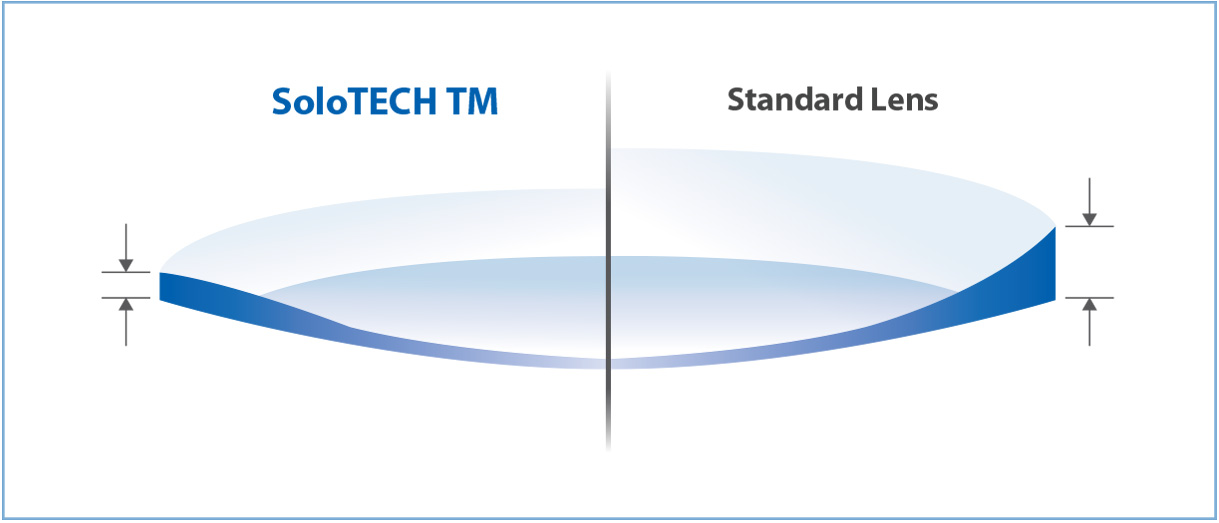 ADVANTAGES
• The highest level of visual acuity • Adaptable to all types of frames • Reduction of thickness on minus and plus lenses
FITTING TIPS
• Same as Single Vision lens • SoloTECH TM - No compensation • Mono PD required
---
iRelax
SWISSCOAT iRelax, wearers are now feeling less visual fatigue when reading or working with computers. With iRelax, you can relax your eyes during working and it is designed and calculated for reducing a visual fatigue. People between 25 and 45 years old who needs to spend long time using the near vision, working with computers and as result of it, have visual fatigue visual fatigue are ideal wearers for the iRelax.
Design Option:
+0.50, +0.75
Progressive Engraving

Standard requirement: (Minimum frame height: 27mm)

ADVANTAGES
• Free from visual fatigue • Anti-Tiredness • Comfortable • Suitable for all adult
FITTING TIPS
• Fitting height: 14 to 20mm • Near inset: Available • Pantoscopic tilt: Optional • Wrapping angle: Optional • Back vertex distance: Optional • Pupil distance: Required • Power compensation: NO